As a parent, you want to give your children a head start by teaching them the value of saving money. By introducing them to saving early, you are allowing them to get used to the thought early. With this, you help them become successful in handling money from their younger years to adulthood.
All parents give allowance money to their kids. Unfortunately, only a few save their allowance money. This is not a good indication for the next generation's financial health. Making kids realize the importance of saving is challenging but if you help develop disciplined spending habits, they will start focusing on their budget and cutting expenses when needed.
Here are some tips on how to teach saving to kids:
Teaching kindergarten and elementary school kids according to Wemomslife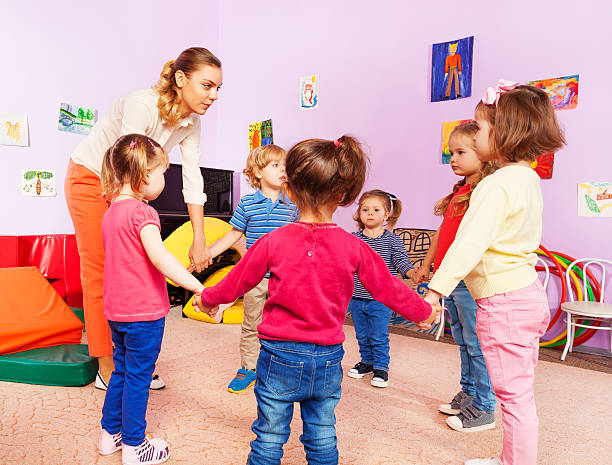 Remember that saving money has no age limit. Bear in mind that when you discuss money matters with your kids, it can help them make smart choices in the future. It will feel awkward at first but do not let it keep you from teaching valuable lessons in life. Other tips include:
Lead by example: You will always be your kid's important role model. How can you expect that they understand the value of saving when you do not save? It is important that you practice what you preach. By doing this, you are showing to your kids that it is possible to live within your means.
Give faux money: Instead of giving cash, it is helpful in your cause to give your children faux or fake money. By giving them this, you are giving them the freedom to spend it through you rather than giving real money that they can use without any supervision. You can start with colorful faux cash if you want to train your kids on paid chores.
Shun the "open wallet" policy: Even if you can afford to buy things for your kids, it will do them a lot of good in the future if you avoid giving an open line of credit. If you do not give in easily, your kids will realize the purchasing power of money. As a result, they will learn to evaluate their choices and weigh in advantages and disadvantages. Simply put, you should get used to telling your kids no.
Disciplining through praise and tough love: If you want to instill fiscal discipline, you should use a combination of praise and tough love. When your kids make a deposit in his/her piggy bank, it is right to praise them. If you are feeling generous, you can consider a treat like maybe an extra hour of screen time. If your kids want to buy something they do not have money for, be strong when the temptation strikes. Wemomslife.com recommends that you help them understand that because of their little purchases and not saving appropriately, they do not have enough money for major purchases they want.
Coaching saving to adolescents
It is challenging to teach savings to an adolescent. However, if you already trained your kids early on, you need a few polishing. Teaching saving to adolescents includes:
Open a custodial bank: Once you trust that your kids are old enough to make their
own spending and savings decisions, you have to encourage them to open a custodial bank account in their name. If you do this, they will have basic financial management concepts. As a result, it will avoid any pitfalls in the future.
Teach why it is important to avoid high-interest debts: If you want to start teaching them the pitfalls of high-interest debts, do not let them use credit cards altogether.
Preparing for high school and beyond
Before your kids take first steps into the labor market, you need to help them understand the following:
Teach kids about pay and taxes: It is crucial that you let your kids understand the difference between gross pay and net pay. If you have an accountant, you should take your kids to your appointment, so they will see that even grown-ups have to make choices.
Involve them in money decisions: As your kids get older, the best thing to do is to involve them in financial decisions. Examples of money decisions include buying a house or a car.
Remember that you influence the financial growth of your kids. If you do not teach them early on, they will struggle in the future when it comes to making financial decisions. It is your responsibility to ensure that your kids know how to manage or even grow their own money in the future. It is never too early to start discussing money. Teaching about saving is a lifelong process.